Mitigating Global Supply Chain and Customer Insolvency Risk
The Global issues arising in Q1 2020 have the potential to present significant challenges to businesses (directly or through the impact on customer and supply chains) across multiple jurisdictions, at least in the short term. 
The rise in global sourcing and manufacturing has resulted in longer and more complex globalised supply and customer chains. As a consequence, an unexpected shock or disruption to supply (or demand) can happen rapidly, if businesses are not in a position to adjust and manage the change immediately, they are likely to be exposed to significant commercial risk.
Businesses which are well prepared and agile are more robust, which means they can mitigate any supply chain risk and take advantage of opportunities which arise from financial distress affecting others in their industry. 
At DLA Piper, we can provide valuable assistance to clients to enable them to identify early warning signs and ensure that the appropriate legal and operational protective measures are in place across the jurisdictions in which they operate.
The report "Mitigating Global Supply Chain and Customer Insolvency Risk" enlightens some key warning signs and a number of solutions within the legal and operational toolkit available to improve a business' resilience to customer and key supplier financial distress.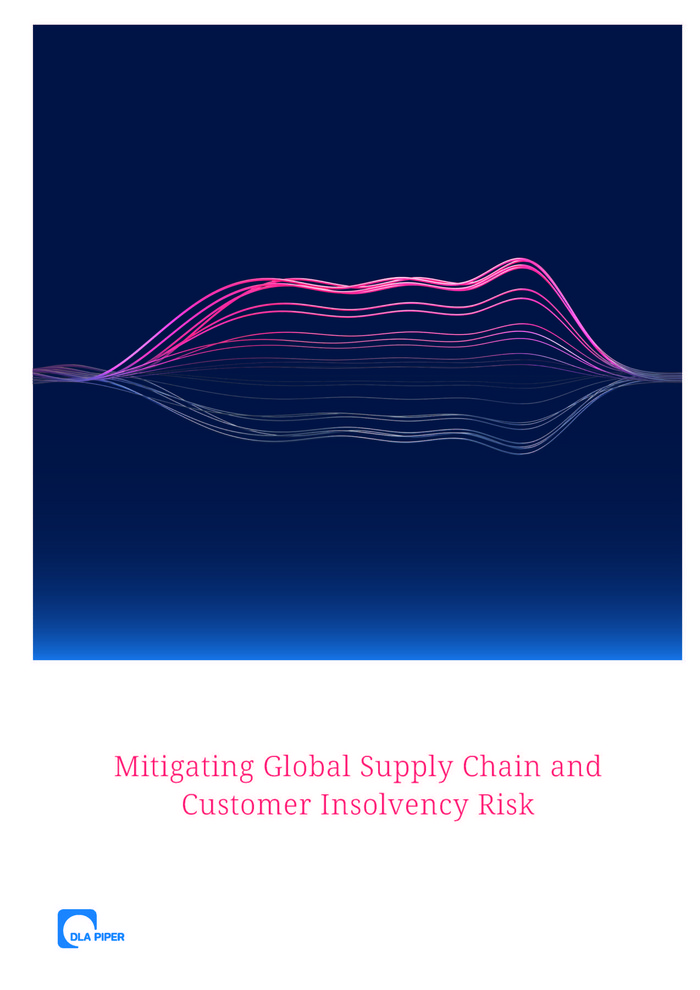 Download